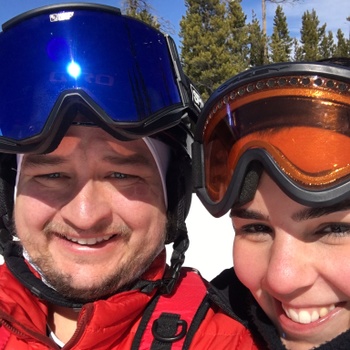 Less than a month after they started dating, they went skiing in Colorado.

And by they, I mean Joanna, Jordan, Kenton and Kyle. Joanna kind of crashed the guys yearly ski trip.

Menos de um mês depois de terem começado a namorar, eles viajaram pela primeira vez juntos. Foram esquiar no Colorado.

Na verdade, a Joanna se intrometeu na ski trip anual dos amigos do Jordan.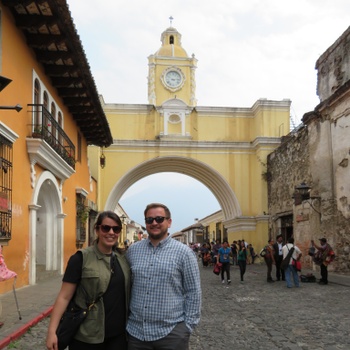 Jordan's first non-rev trip was to Guatemala two months after they started dating. He got business class and was instantly hooked!

He also found out how Joanna has an amazing sense of direction, as they kind of got lost on the first night on the way to dinner - something he still brings up every chance he gets.

This trip also made the relationship instagram official and they were flooded with texts like "WHAT? WHEN? HOW? WHO IS HE???"

A primeira viagem "non-rev" do Jordan foi para a Guatemala, dois meses depois do início do namoro. Ele voou na classe executiva e automaticamente ficou viciado!

Ele também descobriu como a Joanna tem um maravilhoso senso de direção, já que eles meio que se perderam na primeira noite tentando chegar no restaurante onde iam jantar - evento que ele faz questão de mencionar sempre que tem uma chance.

Nessa viagem eles também tornaram o relacionamento "oficial" ao postar uma foto juntos no instagram, o que gerou uma quantidade enorme de mensagens como "OI? QUEM É ELE? DESDE QUANDO???"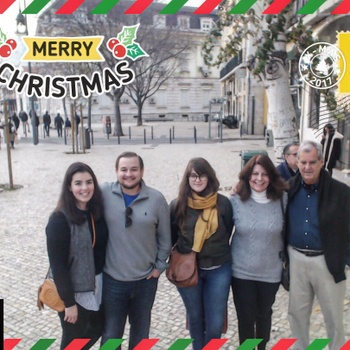 After Jordan survived 10 days on a Jardim vacation, Joanna had no doubt he was the one. On their first year together, he agreed to spend the holidays with Joanna's family. As per the usual, the trip was filled with family drama, but he survived (and still makes jokes about it - please ask him about the roasted pork story)!

Depois que o Jordan sobreviveu 10 dias de férias com a família Jardim, a Joanna teve certeza de que ele era o cara certo. No primeiro ano juntos, o Jordan aceitou passar o final do ano com a família da Joanna. Como de costume, a viagem foi cheia de dramas, mas mesmo assim ele sobreviveu (e ainda faz piadas sobre certas situações - por favor peça que ele conte a história do leitão)!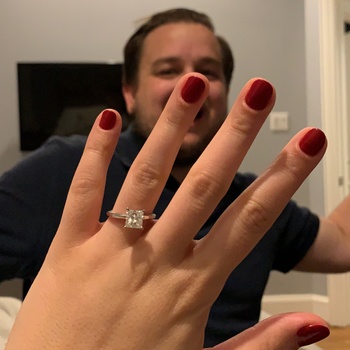 Jordan tried to throw Joanna off by telling her they were going to Disney for the Star Wars park opening weekend, which made her not excited at all. He even bought light-sabers to not make her suspect of what was about to happen (as you can see in the picture, she knew exactly what he was planning, as she decided to get her nails done that day). While they were packing for the trip, just a normal Wednesday at their house, Jordan popped the question. It ended up being a total surprise, as she was not expecting it to happen then, and he also revealed that Disney was not their destination!

Jordan tentou despistar a Joanna dizendo que eles iriam à Disney para a inauguração do parque do Star Wars. Ele até comprou sabres de luz para que ela não suspeitasse de nada (mas como você pode ver na foto, ela sabia exatamente o que ia acontecer, visto que fez as unhas no dia). Enquanto eles arrumavam as malas, rotina semanal do casal, o Jordan fez o pedido. Acabou sendo mesmo uma surpresa, visto que a Joanna não esperava que fosse acontecer naquele momento. Ele também revelou que a viagem não era para a Disney!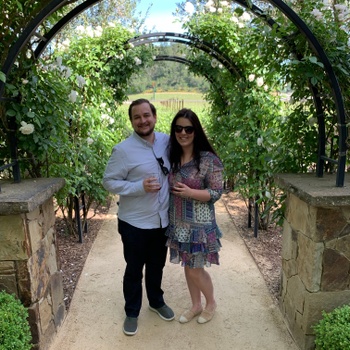 Jordan planned an amazing trip to Napa to celebrate the engagement. Ever since they've met, Joanna sends daily Instagram pics to Jordan of Chef Thomas Keller's creations. He took the hint and was able to secure reservations at The French Laundry. They spent a full weekend indulging in fantastic wines and food!

Jordan organizou uma viagem incrível para Napa Valley para celebrar o noivado. Desde que eles se conheceram, a Joanna envia diariamente fotos no Instagram das criações do Chef Thomas Keller. Ele percebeu as indiretas e conseguiu reservar uma mesa no The French Laundry. Eles passaram o fim de semana inteiro bebendo os melhores vinhos e comendo em restaurantes maravilhosos!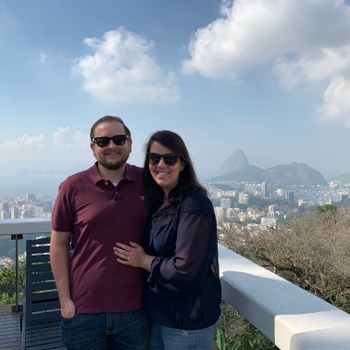 The couple traveled to Rio to visit some venues they were considering. The first place they went to was Vila Santa Teresa and it was love at first sight. There's no better view of Rio and they could not be happier than to celebrate their love there.

O casal viajou ao Rio para visitar alguns locais que estavam considerando. O primeiro local foi a Vila Santa Teresa e foi amor à primeira vista. Não existe vista mais bonita do Rio e eles estão extremamente felizes de poder celebrar o casamento lá.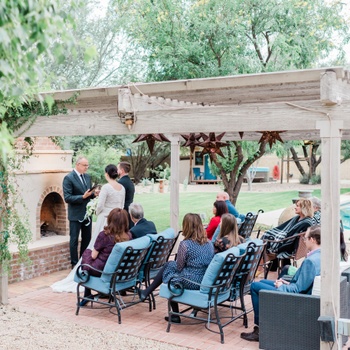 Joanna's family was planning on spending the 2019 Holidays in the US. We thought that would be a great opportunity for both families to finally meet. Coupled with that, when we planned the wedding in Brazil, we knew that Jordan's grandma wouldn't be able to attend. So we decided to do a small wedding ceremony, officiated by Jordan's stepfather, on Christmas Eve Eve in Scottsdale, AZ for grandma, our parents and siblings.

A familía da Joanna estava planejando passar o Natal de 2019 nos Estados Unidos. Nós pensamos que essa seria uma boa oportunidade para as duas famílias finalmente se conhecerem, então marcamos a viagem para o Arizona. Quando decidimos por fazer o casamento no Brasil, sabíamos que a avó do Jordan não poderia comparecer. Já que iríamos estar todos juntos para o Natal, decidimos então fazer uma pequena cerimônia para o casamento civil. O padrasto do Jordan oficializou a nossa união perante nossos pais, irmãs e avó no dia 23 de dezembro.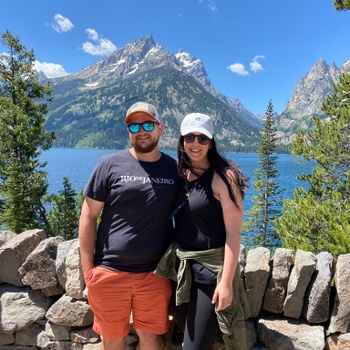 We had to postpone our wedding due to COVID, but we still celebrated our original date by spending a long weekend in Jackson Hole and Yellowstone.

Nós tivemos que adiar o casamento por causa da pandemia, mas celebramos a data com uma viagem para Jackson Hole e Yellowstone.